Connection Setup on Windows Vista

1. Click the Start button.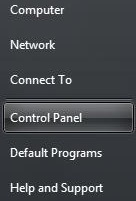 2. Click Control Panel.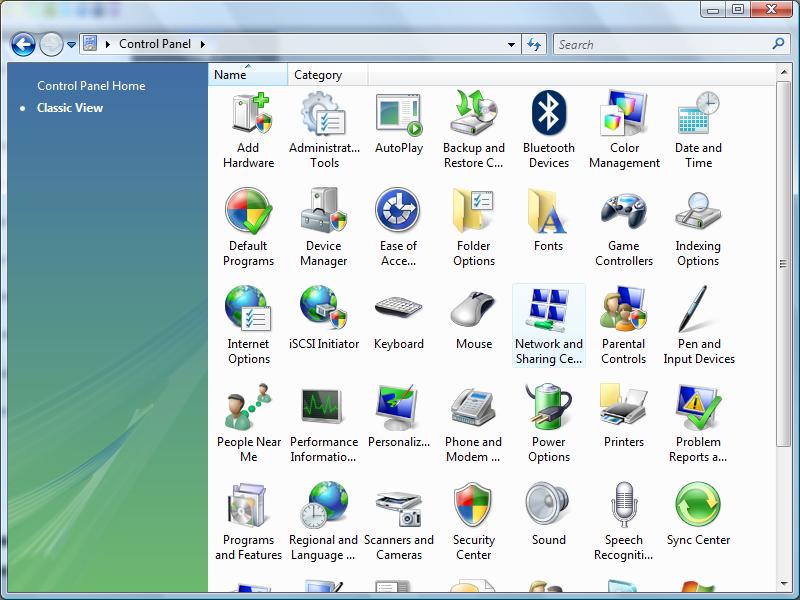 3. Double-click on Network and Sharing Center. Proceed to step 4.
If you do not see Network and Sharing Center, proceed to step 3a.
3a. Click Network and Internet. Proceed to step 3b.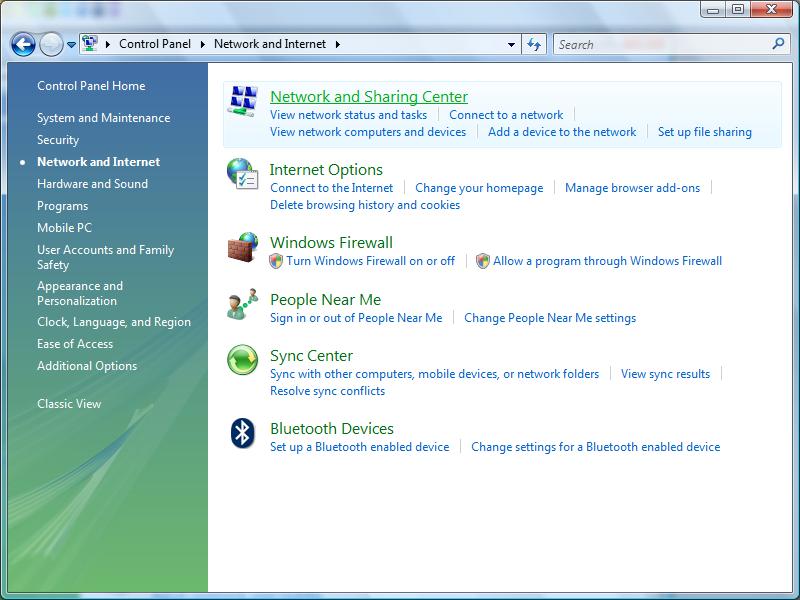 3b. Click Network and Sharing Center.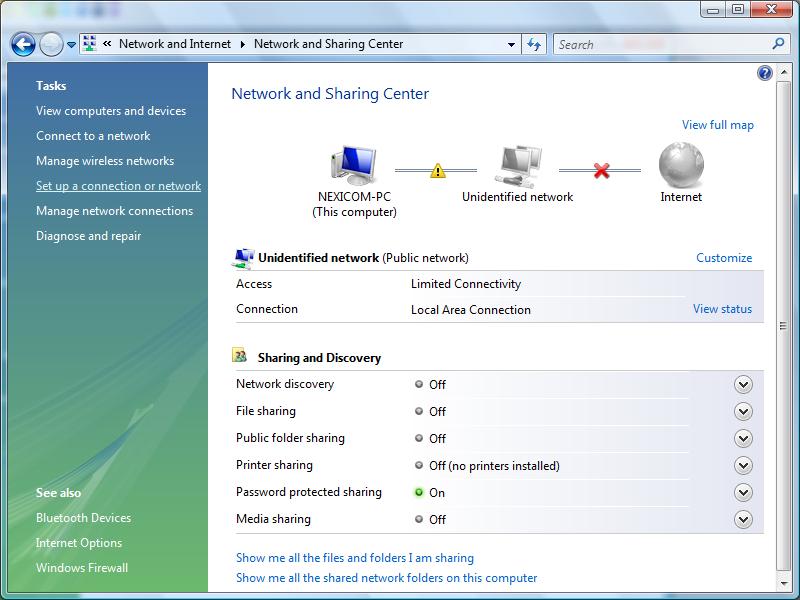 4. Click Set up a connection or network.
5. Select Connect to the Internet and click Next.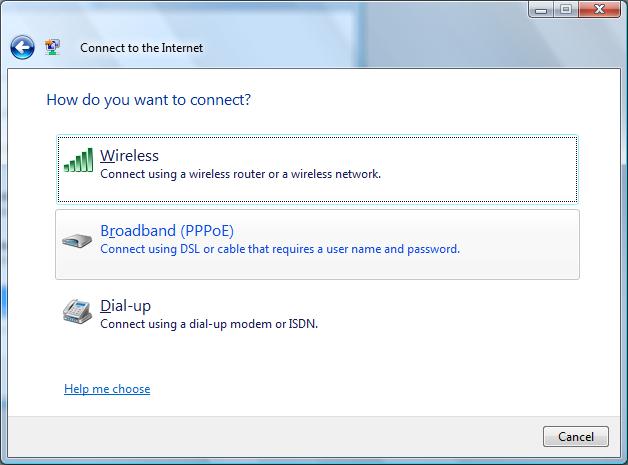 6. Click Broadband (PPPoE).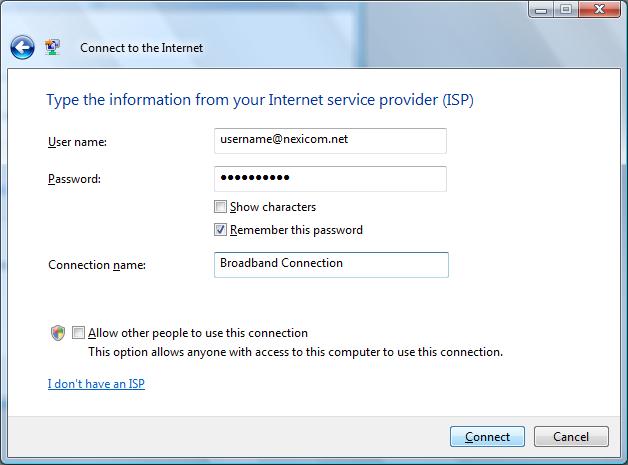 7. Fill in the fields with the corresponding information:
User name – Your full Nexicom username (must end with @nexicom.net)
Password – Your Nexicom password.
Connection name – A name for your connection. (By default this will say Broadband Connection)
Click Connect.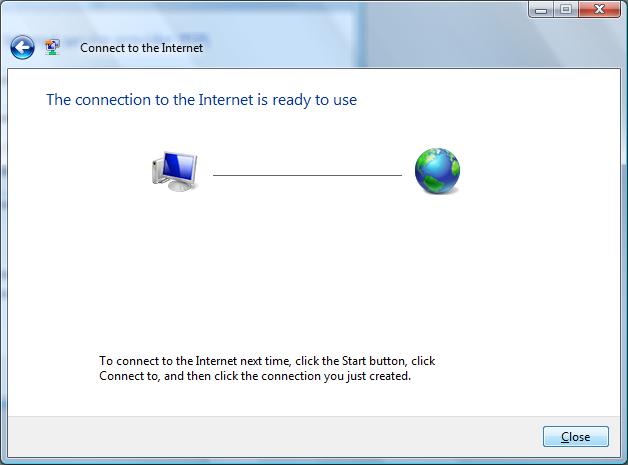 8. You should now see a page that tells you The connection to the Internet is ready to use.
Click Close to begin using your Nexicom Internet service.