Connection Setup on Windows 8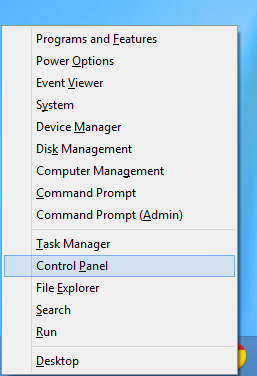 1. Press the Windows key and the X key at the same time on your keyboard to open the above menu. Click Control Panel.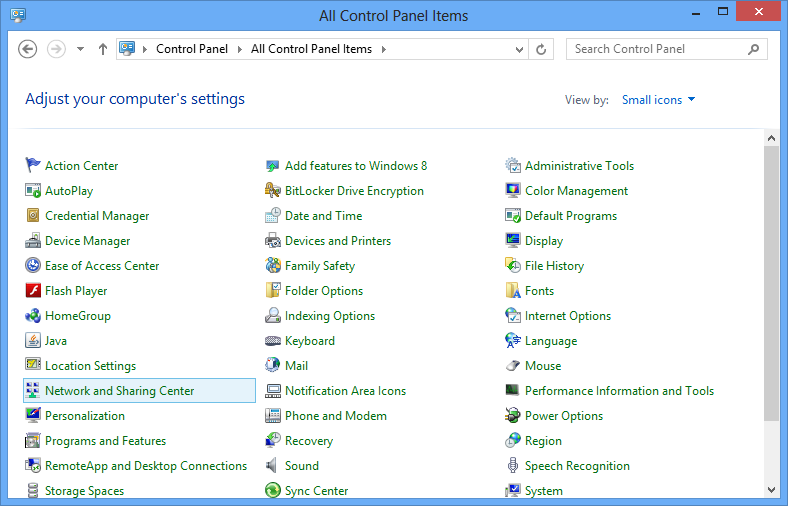 2. Click Network and Sharing Center. Proceed to step 3. If you do not see Network and Sharing Center, proceed to step 2a.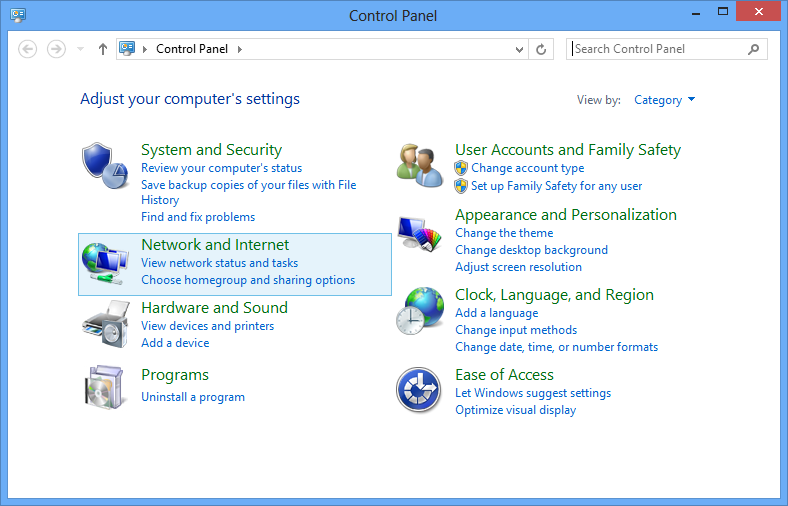 2a. Click Network and Internet. Proceed to step 2b.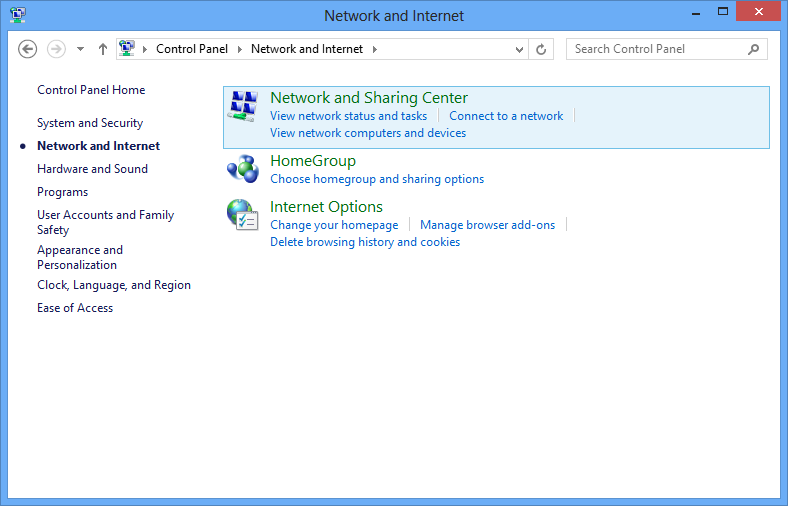 2b. Click Network and Sharing Center.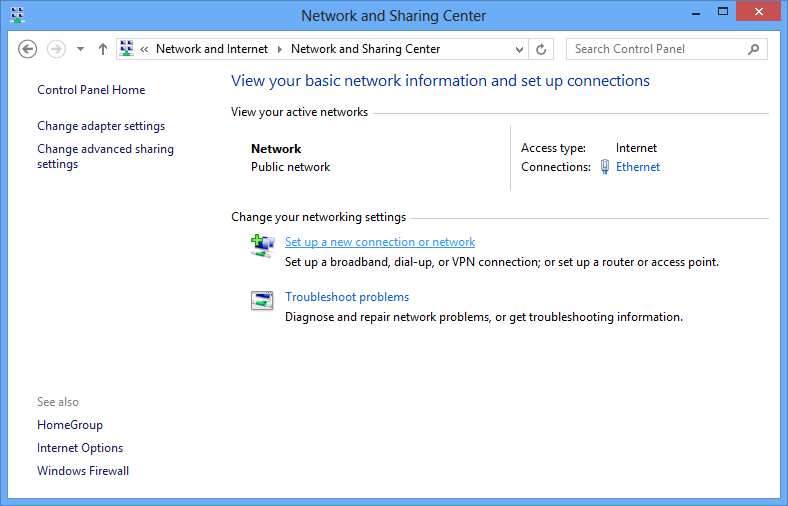 3. Click Set up a new connection or network.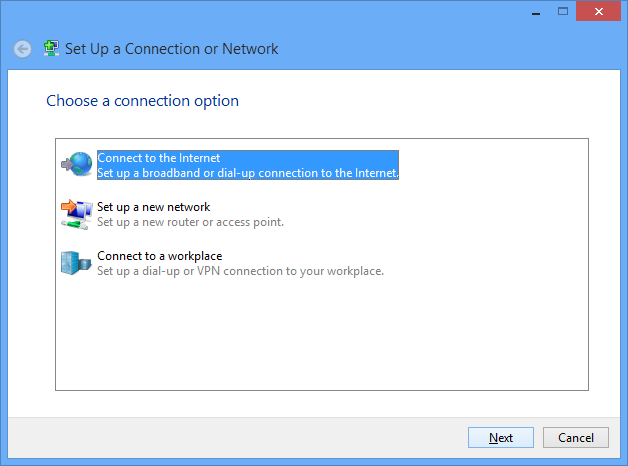 4. Select Connect to the Internet and click Next.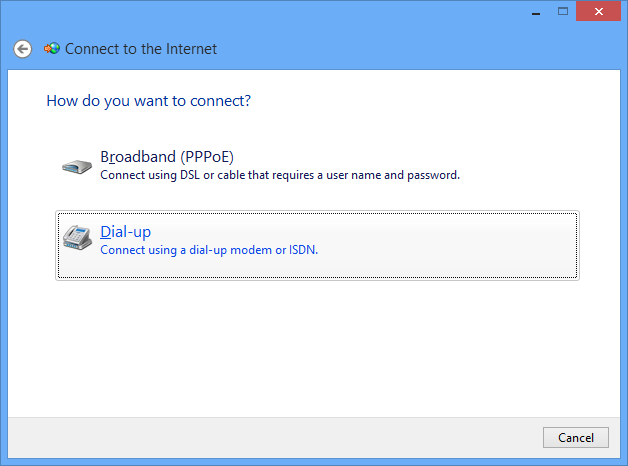 5. Click Dial-up.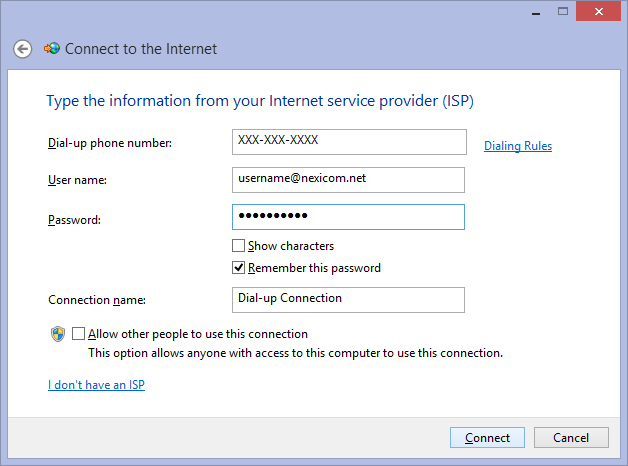 6. Fill in the fields with the corresponding information:
Dial-up phone number – A 10-digit dial-up phone number
User name – Your Nexicom user name (must end with @nexicom.net)
Password – Your Nexicom password
Connection Name – A name for your connection
Click Connect.
Note: Some dial-up customers will need to use the formatting idm/nexicomflat/username@nexicom.net for their username.
If you are unaware as to what the local dial-up number is in your area, please contact our helpdesk by phone at 705-775-6394, toll free at 1-888-639-4266, or by email at support@nexicom.net
The internet helpdesk is open Monday-Friday from 8am-10pm, Saturday from 8am-5pm, and Sunday from 9am-5pm.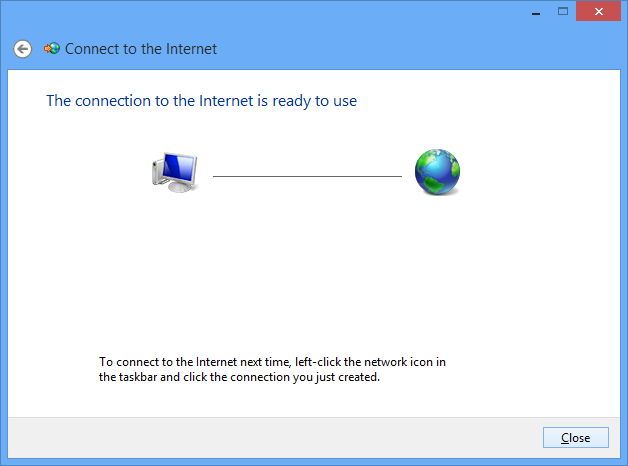 7. You should now see a screen that tells you The connection to the Internet is ready to use. Click the Close button to begin using your Nexicom Internet service.