Connection Setup on Mac OSX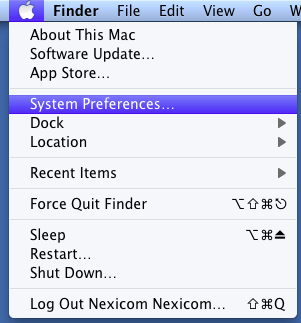 1. Click on the Apple menu at the top left of your screen.
Click System Preferences…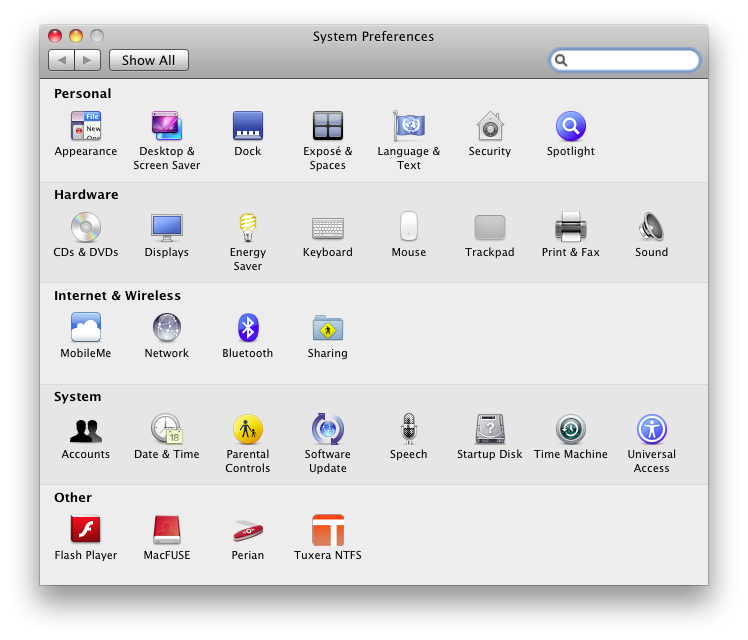 2. Click Network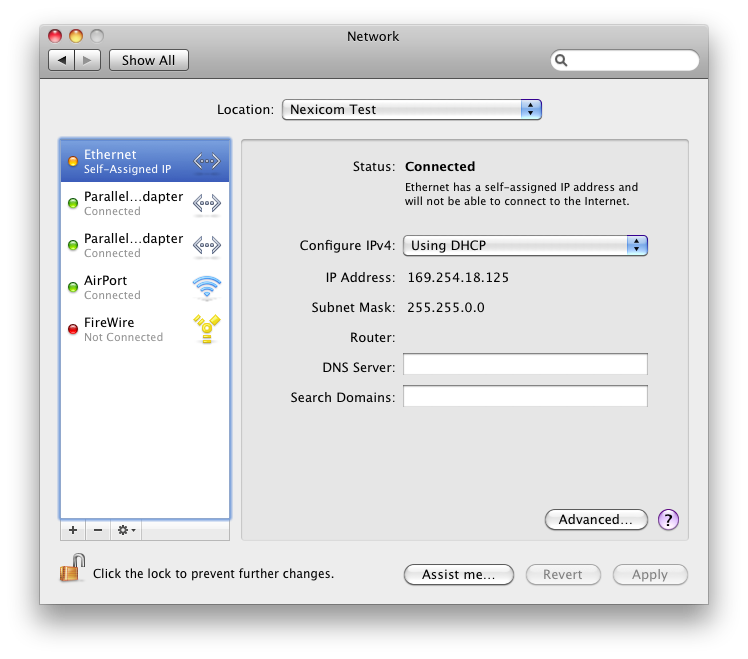 3. Click on the drop down menu labeled Configure IPv4.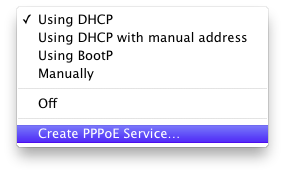 4. Choose the option labeled Create PPPoE Service…

5. Type Nexicom in the box labeled Service Name.
Click Done.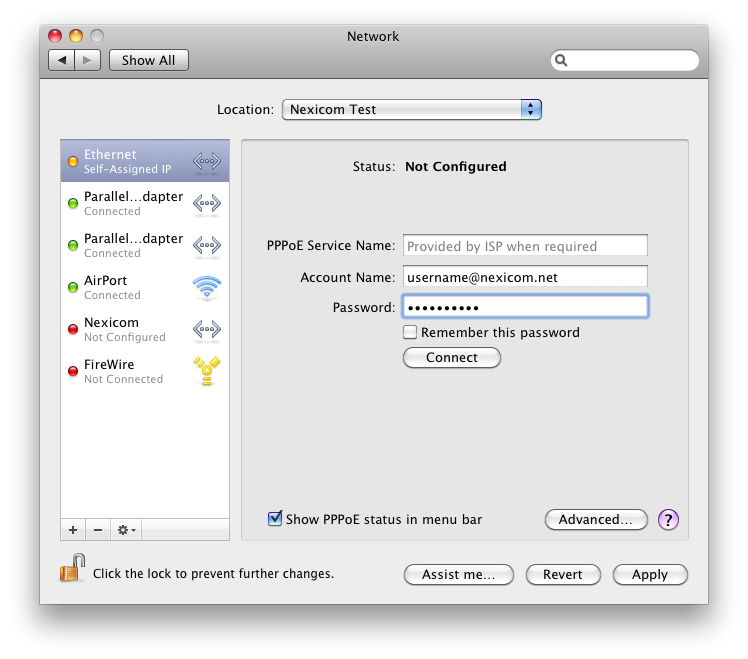 6. Fill in the fields with the corresponding information:
PPPoE Service Name – Leave this field blank
Account Name – Your Nexicom username (Must end with @nexicom.net)
Password – Your Nexicom password
Click Apply.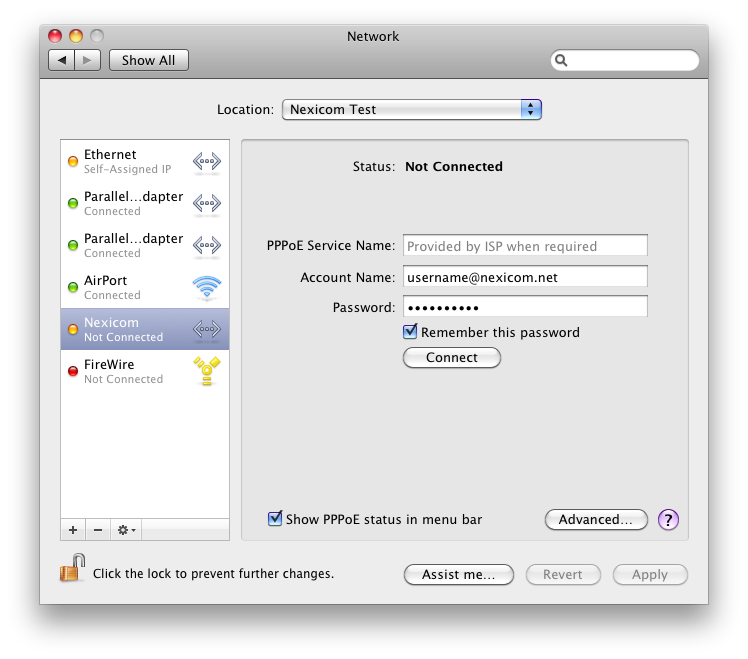 7. Your connection has now been successfully created.
Click Connect to begin using your Nexicom service.