Email Setup on Android Phone or Tablet
These instructions apply to most Samsung Android Phones or Tablets. It should also be similar to other Email applications on other Android Devices.
1.  Click on the Email App in your list of Applications

2. Type in your email address and password and then click MANUAL SETUP.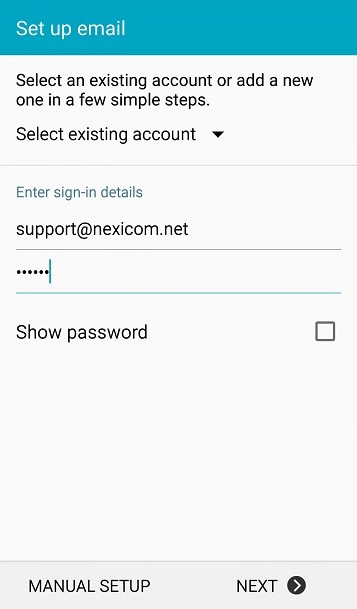 3. Click on POP3 ACCOUNT.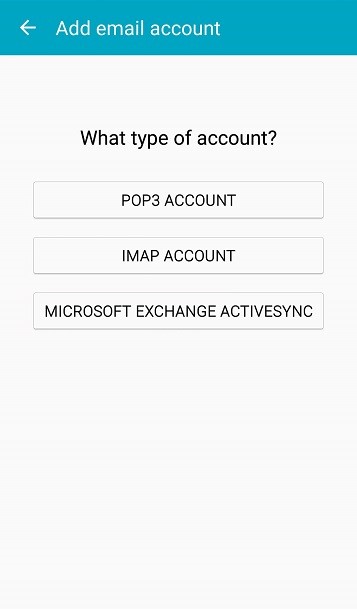 4.Type in your own email address, your username (your full email address), and your password. Enter the POP3 server: mail.nexicom.net, Security type should be None, and the Port should be 110. Click NEXT.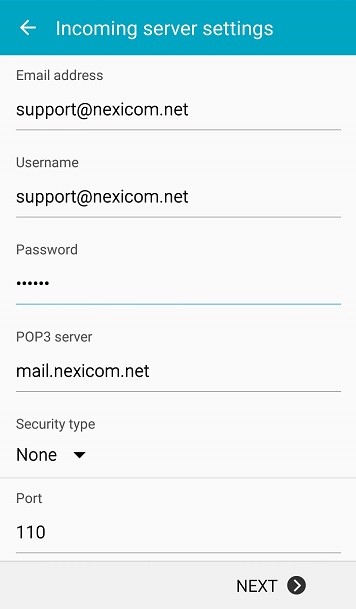 5. Type in the SMTP server: outgoing.nexicom.net, Security type is: None, and Port: 587. Require sign-in should be checked. Enter your Username as your own full email address, and enter your Email Password. Click NEXT.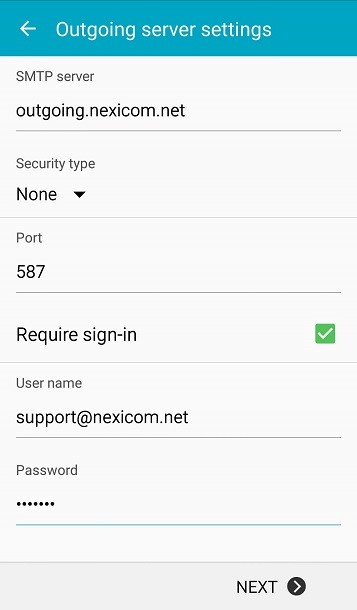 6. Set the Account options to your personal preference and click NEXT.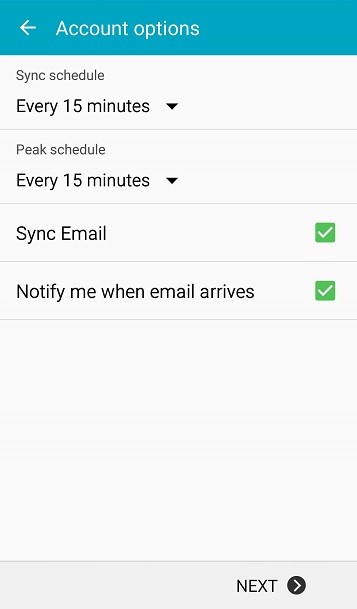 7. The name can be anything you like, and Displayed on outgoing messages can be anything you like. Most people put their first and/or last names. Click Done.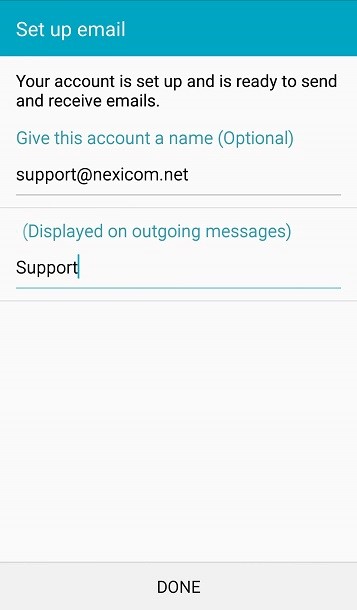 8. Once you click Done, you will see your Inbox, and any messages you have waiting in your account will download and be listed.