Attaching a File Using the Webmail
If you use the webmail and wish to send an email with a document or picture attached, log in to the Webmail and follow the steps below.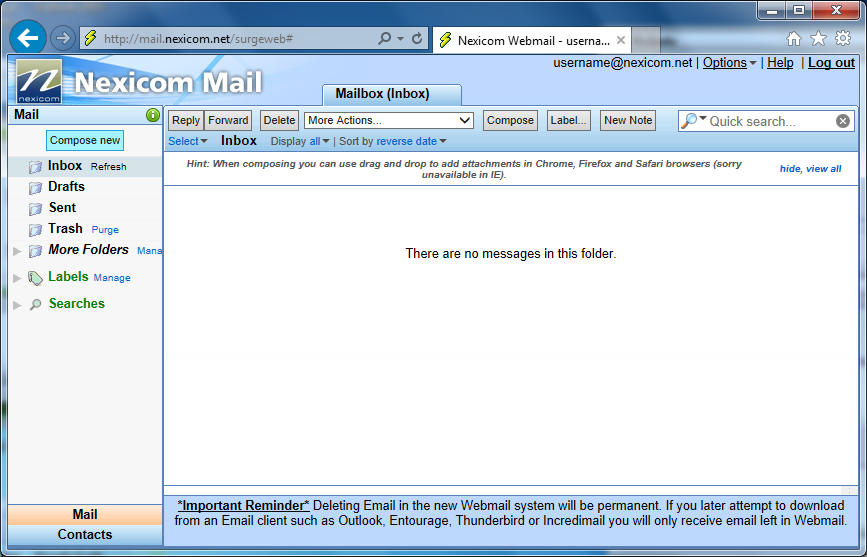 1. Click the Compose new button located in the left menu bar.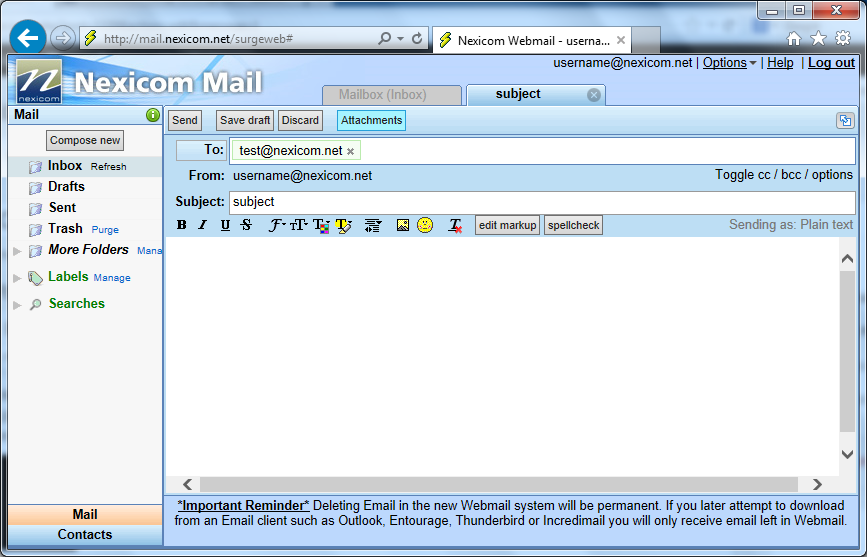 2. Click the Attachments button at the top of the screen.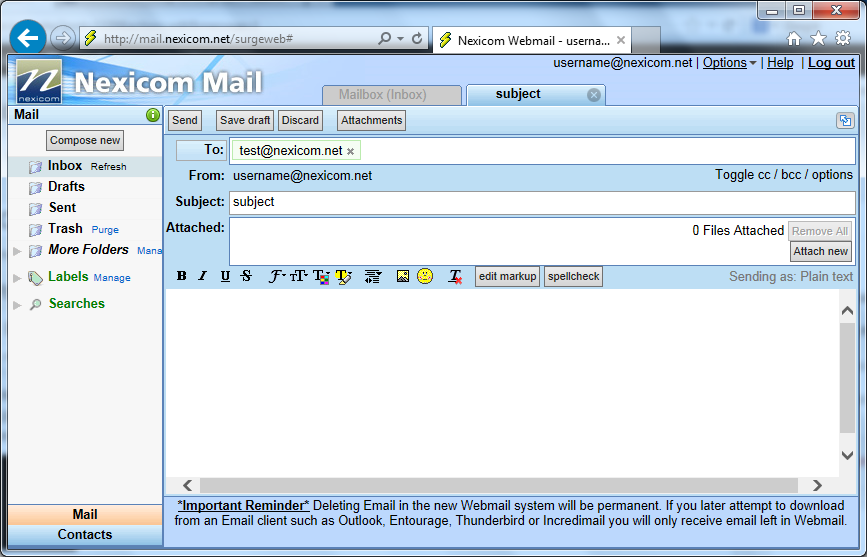 3. A box labeled Attached will appear below the Subject line, click the Attach new button located to the right side of that box.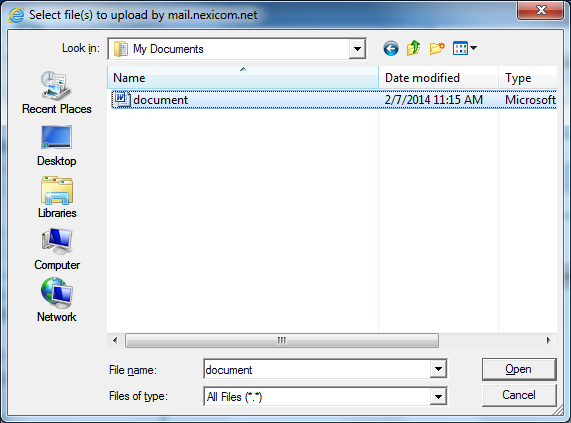 4. A box will pop up asking you to select a file. Find and select the file you wish to attach to the email and click the Open button.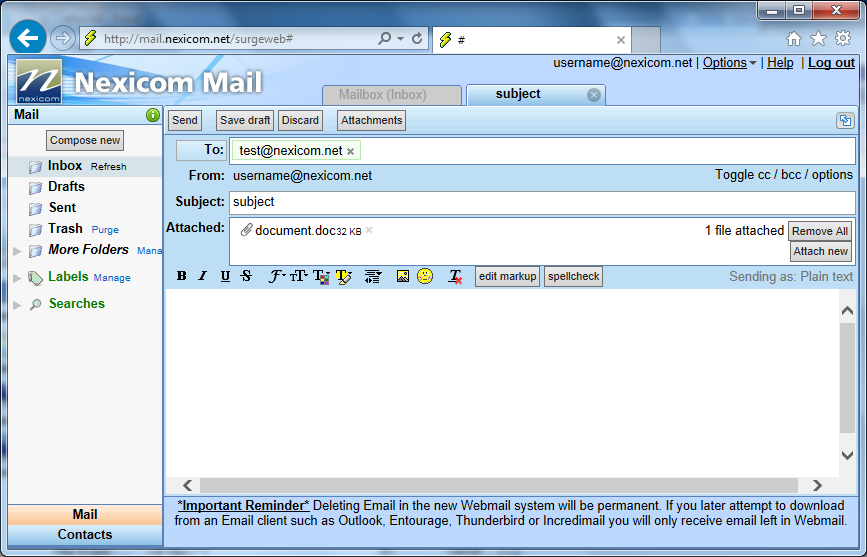 5. You should now see the name and size of the file you selected in the Attached box. This means that the file has been attached and will be sent along with your email.