Adding a contact to your contact list (Webmail)
I you are using the webmail and wish to add contacts to your contact list, log in to the webmail and follow the steps below.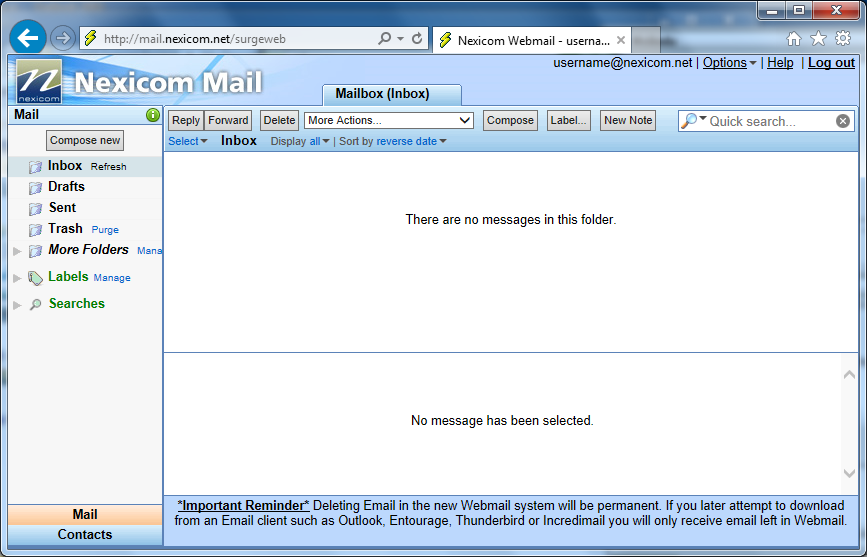 1. Click the Contacts button at the bottom left corner of the screen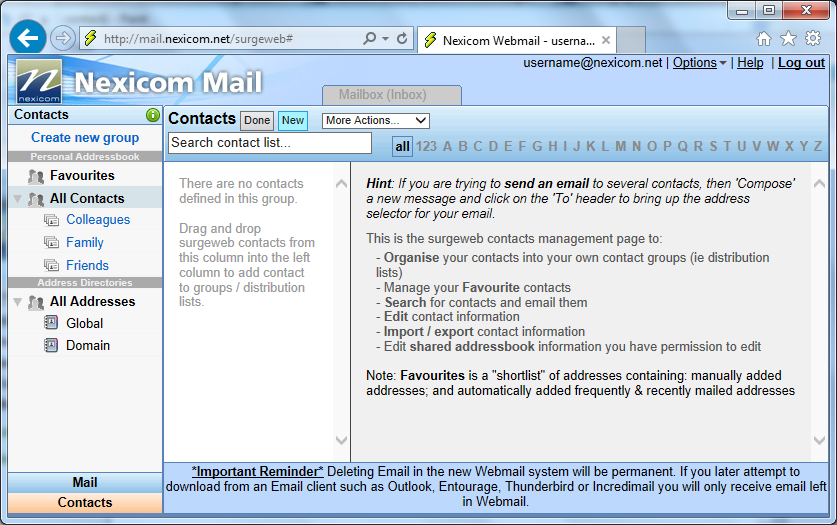 2. Click the New button at the top of the screen.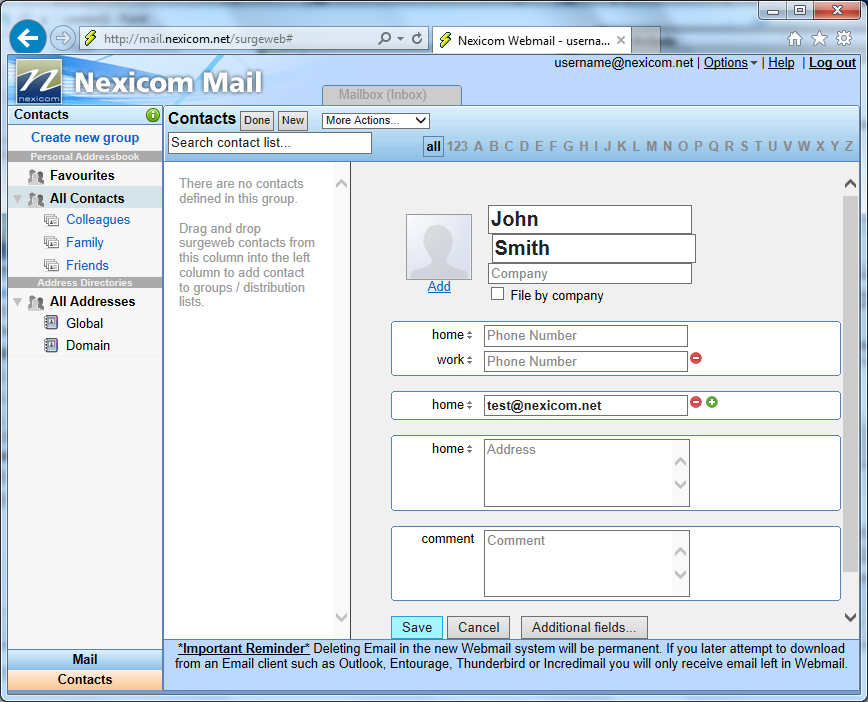 3. Fill in the fields on the right side of the page with the desired information.
Click the Save button.
Note: Not all of these fields are required so you only have to fill in whichever fields best suit your needs.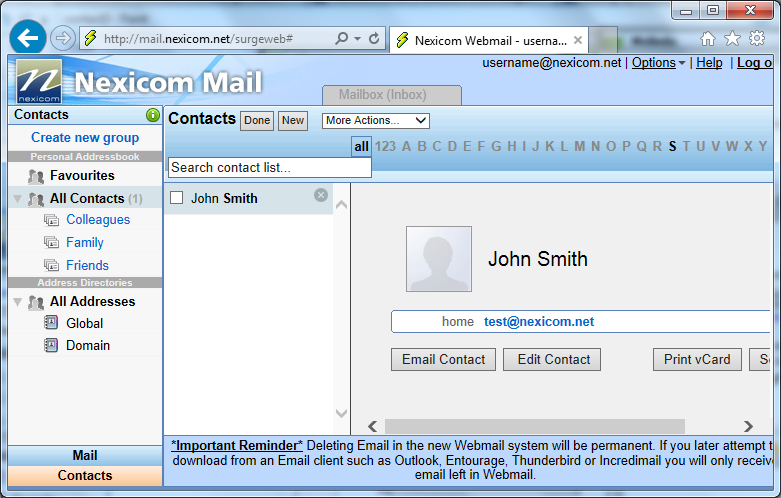 4. You should now see your added contact showing up in the contact list. This means they have been added to your contact list for your use.
Note: If you wish to delete any contacts from your contact list, click the X that appears beside their name.