If you have blocked or approved an email address by mistake and wish to remove the email address from the blocked or approved list, log in to Roaring Penguin and follow the steps below.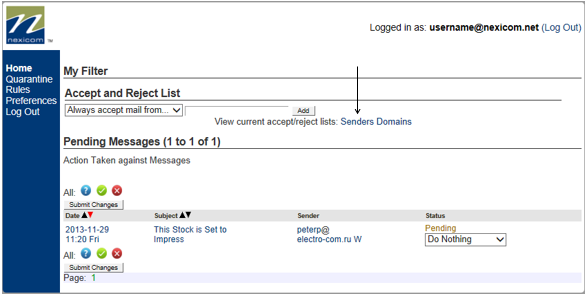 1. Click the Senders link that appears under the Accept and Reject List heading.

2. Choose the Delete from Table option from the drop-down menu that appears in the same row as the email address you wish to remove.
Click Submit Changes.