1. Open your web browser (Internet Explorer, Mozilla Firefox, Google Chrome, etc.) and browse to https://nexicom.net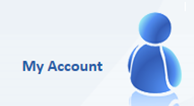 2. At the top right corner of the screen, click the link labeled My Account.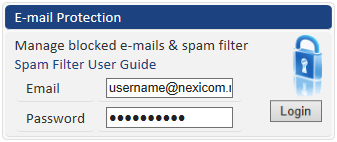 3. In the box labeled E-mail Protection, fill in the boxes with the corresponding information:
Email – Your full email address
Password – The password associated with that email address
Click Login.