Connection Setup on a Comtrend AR-5381u modem
Note: Before proceeding with this setup, ensure your Comtrend AR-5381u modem is connected to the computer (preferably via an Ethernet cord). Also, ensure the modem is connected to a phone jack with a phone cord and to a power source via the included power adapter.

1. Open your Internet browser.

Note: Internet Explorer was used for the purposes of this instructional document but any web browser will work (Mozilla Firefox, Google Chrome, Safari, etc.)

2. In the address bar, type 192.168.1.1 and press Enter.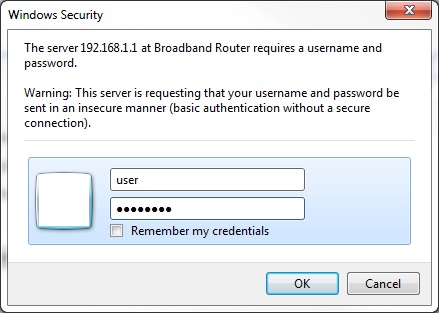 3. Fill the fields in with the corresponding information:
Username – Type user into this box
Password – Type d72xts8! into this box
Click the OK button.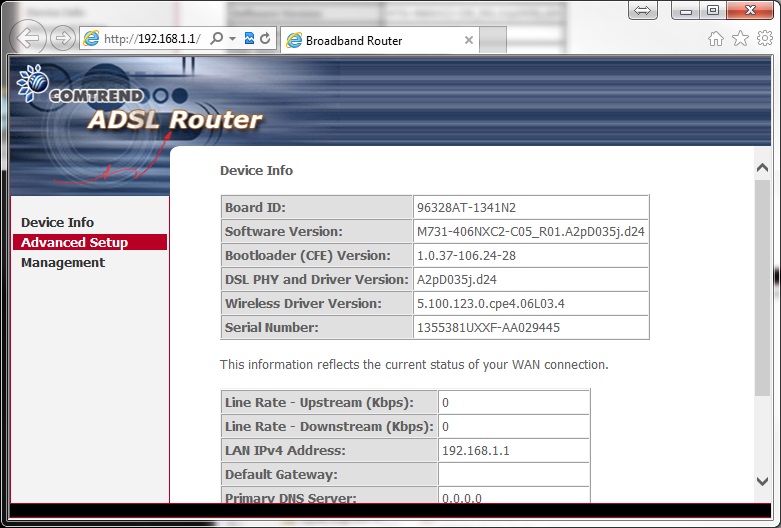 4. Click Advanced Setup on the left menu bar.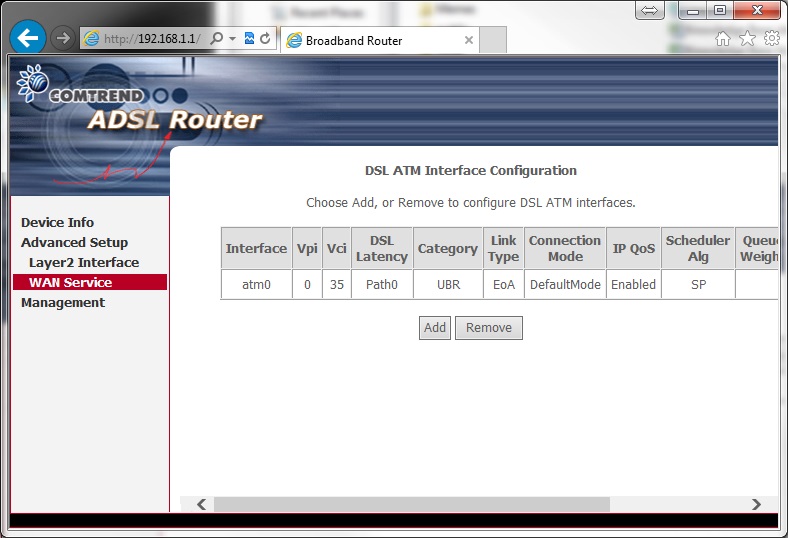 5. Click WAN Service on the left menu bar.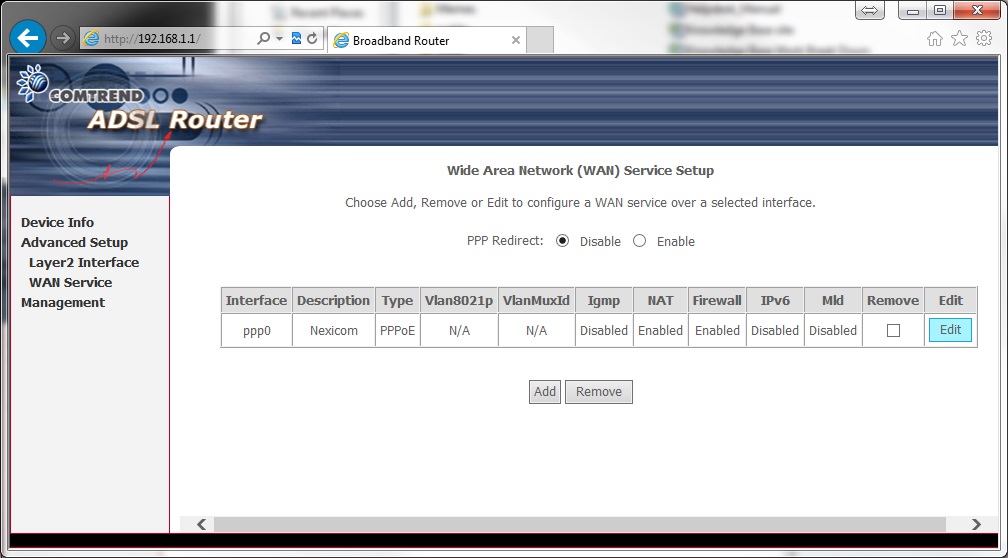 6. Click the Edit button located on the right side of the screen.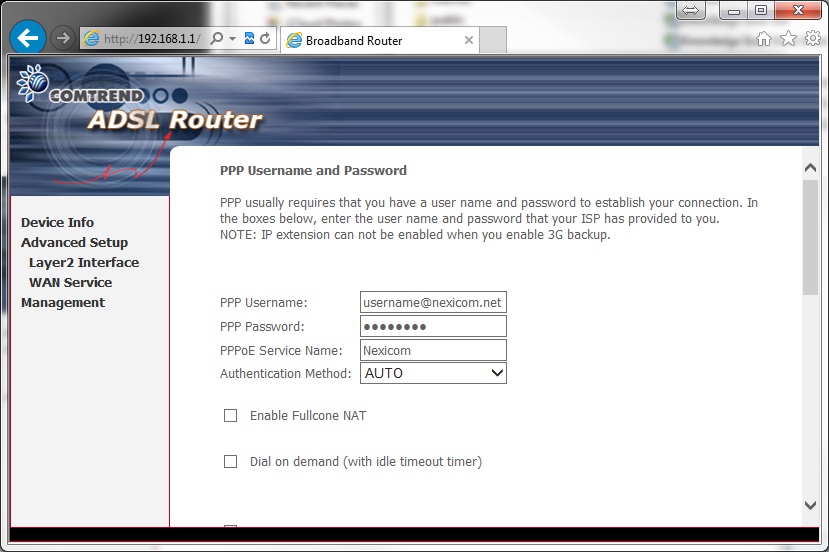 7. Fill the fields in with the corresponding information:
PPP Username – Your full Nexicom username (This must include @nexicom.net)
PPP Password – Your Nexicom password
Note: These are the only fields that need to be changed. Everything else on this page needs to remain the same.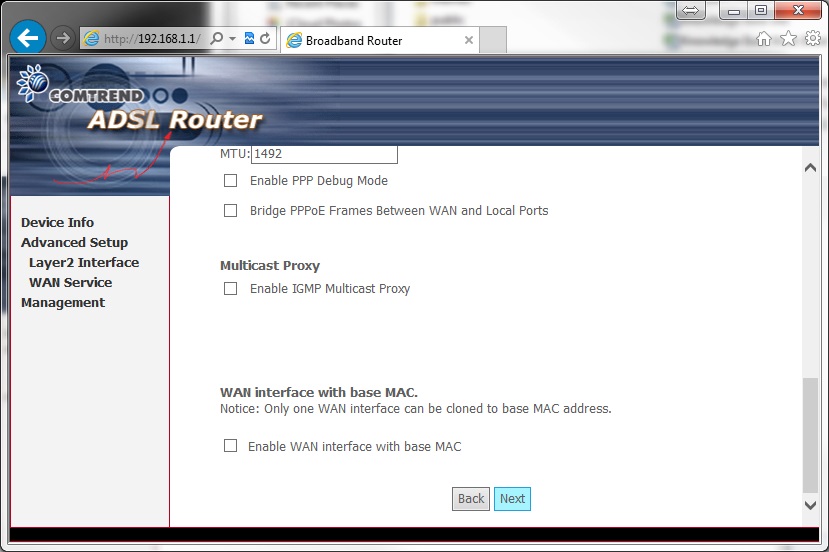 8. Scroll to the bottom of the page and click on the Next button.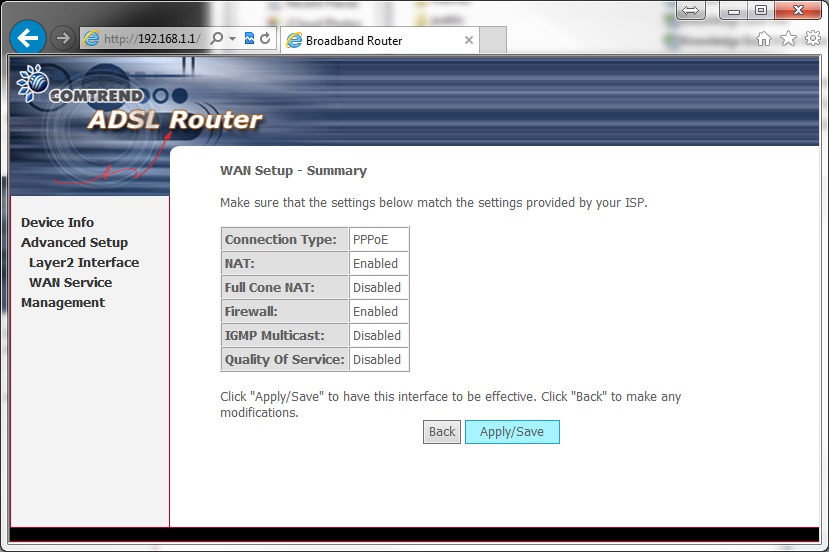 9. Click on the Apply/Save button.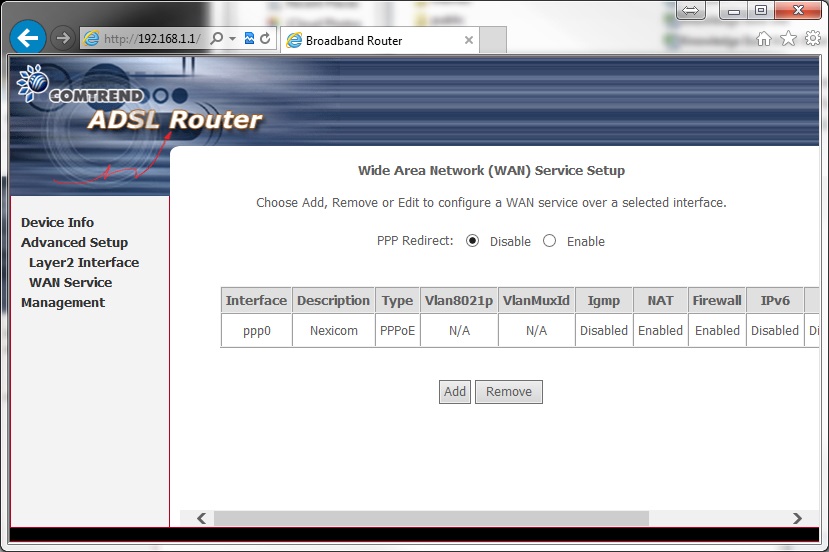 10. This will take you back to the WAN Service page meaning the setup is now complete. If the username and password were entered correctly, the Internet light on the front of the modem should change from Red to Green. Once this happens, your internet is ready for use.